MSME Development Bank Indonesia
Micro, Small and Medium Enterprises (MSMEs) in Indonesia play an important role as the backbone of the national economy. Therefore, Bank Indonesia plays an active role in developing MSMEs to create productive, innovative and adaptive MSMEs to support Bank Indonesia's main policies. The MSME development always puts forward the spirit of synergy and collaboration with Ministries/Institutions, Associations and Industry.
As a form of celebration of the successful development of MSMEs, Bank Indonesia has organized Creative Work of Indonesia (KKI), which consists of an exhibition of superior MSME products and various activation activities, since 2016. Through KKI, assisted MSMEs and Bank Indonesia partners throughout Indonesia are encouraged to continuously innovate , improving product quality according to market tastes, export-oriented, and utilizing digital platforms in order to expand access to international markets.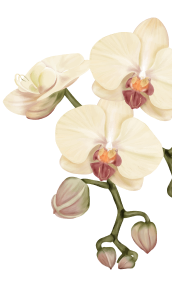 KKI has an important role as a common platform to encourage synergy and collaboration between stakeholders and Indonesian MSMEs, as well as a means to introduce new initiatives, trends and technologies to encourage Indonesian MSMEs to move up the ranks. The holding of KKI also supports the National Movement (Gernas) Proud Made in Indonesia (BBI) and Proud Traveling #dilndonesiaAja (BBWl) campaigns and supports ASEAN 2023.
Indonesian MSMEs must rise with a spirit of novelty and innovation to welcome new opportunities in order to realize the increasingly significant role of MSMEs in realizing inclusive and sustainable economic growth.
Come on, together we support the "National Movement of Proud Made in Indonesia and Proud of Traveling in Indonesia" by attending the 2023 Indonesian Creative Work event.