MSME DEVELOPMENT OF BANK INDONESIA
The development of MSMEs by Bank Indonesia is carried out to support the functions, duties, and authorities of Bank Indonesia in the areas of monetary policy, macroprudential, and payment systems. To encourage MSMEs as a source of growth, Bank Indonesia implements MSME development programs through 3 (three) policy pillars, namely corporatization, capacity building, and expanding access to financing, in order to create productive, innovative, and adaptive MSMEs.
Strengthening corporatization is carried out to increase economies of scale through the formation of MSME groups by strengthening institutional aspects and business legality. The capacity building aims to increase MSME productivity, including the application of innovation and digitalization that can encourage MSME competitiveness. Furthermore, the expansion of access to financing is carried out to bring together MSMEs with various alternative sources of formal capital in accordance with business needs.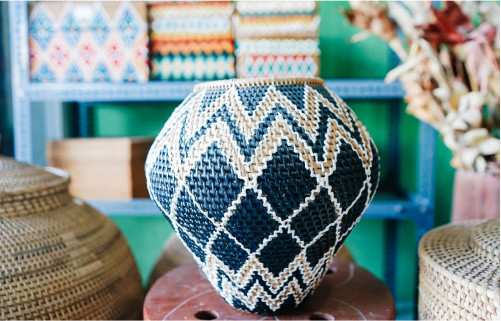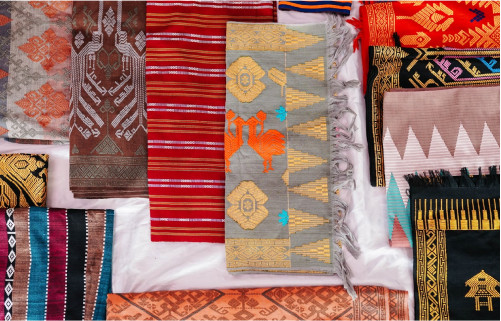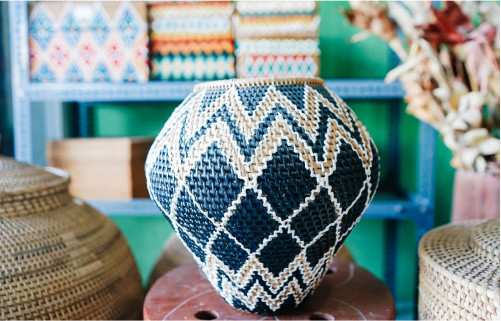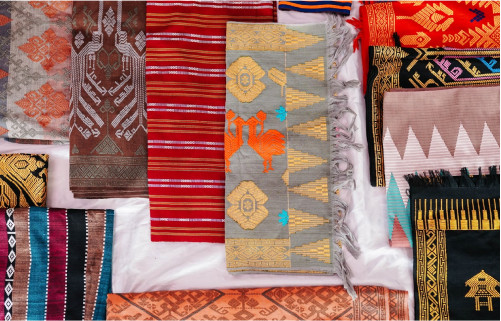 In addition, to be more inclusive of the economy and finance in Indonesia, Bank Indonesia also supports the implementation of the National Strategy for Financial Inclusion (SNKI) through the pillars of economic empowerment, expansion of access and financial literacy, and harmonization of policies in the National Strategy for Economic and Financial Inclusion (SNEKI). Through these 3 pillars, economic empowerment is integrated with increasing financial inclusion with targets for subsistence groups (Low-Income Communities, cross-group communities, vulnerable groups) and MSMEs, to participate more actively in productive economic activities.
Bank Indonesia continues to strengthen its MSME development program, including through the use of digitalization and expanding access to domestic and export markets. This includes the development of Leading MSMEs to support the creative industry, export activities, and empowering women. The development of Leading MSMEs is focused on export-oriented commodities and supporting tourism such as cloth, handicrafts, coffee, and processed food and beverages. Creative products based on traditional fabrics, which are regional cultural treasures, are closely related to women's empowerment, have high added value, and have export potential with specific values and product uniqueness because they contain cultural values and heritage elements that are made by hand.
---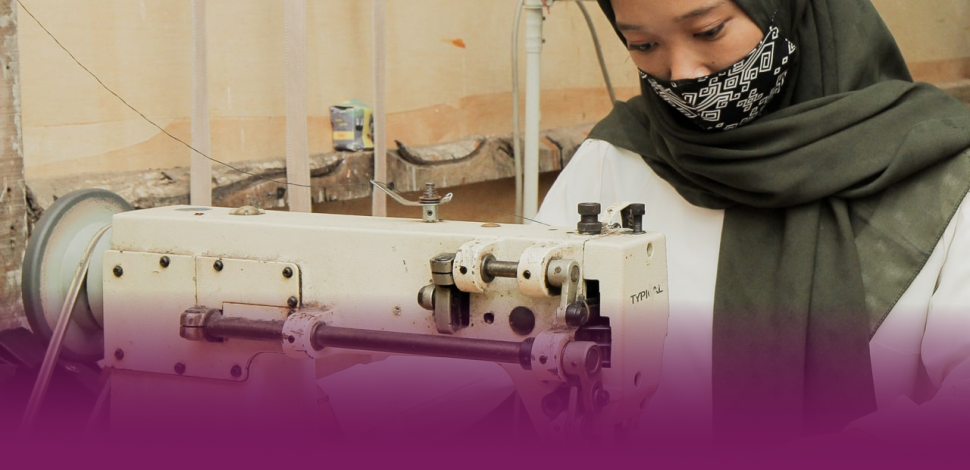 Production Aspect
Through the curation of MSME creative products assisted by Bank Indonesia by international curators, product designs are more varied following world trends, are in demand by the world market, and have high selling value.
Marketing Aspect
Through the facilitation of market access expansion such as exhibition activities at home and abroad which are carried out regularly or in synergy with other Ministries/Institutions.
Capital and Financial Management Aspects
Through Financial Transaction Recording training
Entrepreneurship and Capacity Building Aspects
Through facilitation of training to increase the entrepreneurial capacity of MSMEs, especially in the context of accessing export markets.
Focus and Objectives of the Exhibition
To increase market access for MSMEs, since 2016 Bank Indonesia has organized the Karya Kreatif Indonesia (KKI), an exhibition of MSME superior products and various activation activities. Through KKI, fostered MSMEs and Bank Indonesia partners throughout the archipelago are encouraged to continuously innovate, improve product quality according to market tastes, be export-oriented, and take advantage of digital platforms to penetrate the international market.
The pandemic era did not dampen the enthusiasm of Bank Indonesia to organize KKI. In 2020, for the first time, the KKI was held with a virtual concept as an adjustment to the dynamics of the national economy during a pandemic and a new, all-digital civilization.
In 2021, KKI held in a series of activities preceded by KKI in March 2021 as the implementation of the movement manager for Proud of Indonesian Made National Movement (Gernas BBI), Road to KKI to support Gernas BBI and Gernas BWI, and culminating in the implementation of KKI in September 2021.
In 2022, Creative Works of Indonesia will be carried out in a hybrid manner through physical exhibitions of superior products after 2 years of the pandemic. KKI 2022 will highlight the beauty of the southern part of Sumatra island with the hashtag #Swarnadwipa, with the theme "Indonesian MSMEs Rise through Digitalization and Globalization Towards Sustainable Economic Growth".
KKI which is expected to be "The Best Festival in Promoting Micro, Small, and Medium Enterprise (MSME) to Global Market" is carried out with the following objectives:
Increased creativity, innovation and digitization of MSMEs.
Encouraging business cooperation in order to increase value added.
Encouraging the recovery of MSMEs in the COVID-19 pandemic era through expanding market access and increasing MSME turnover.
Encouraging the creation of national synergies through Germans BBI and promotion of foreign trade.
Generating a positive perception for Bank Indonesia.
Mission:
Strengthening the synergy of various parties for the development of MSMEs.
Strengthen business matching and relations
Product quality according to market trends
Product expansion has a higher selling value
Expanding the participation of MSME actors
Support Gernas BBI and BWI and the Indonesian Presidency at the G20